posted on:
November 13, 2017
in:
Our blog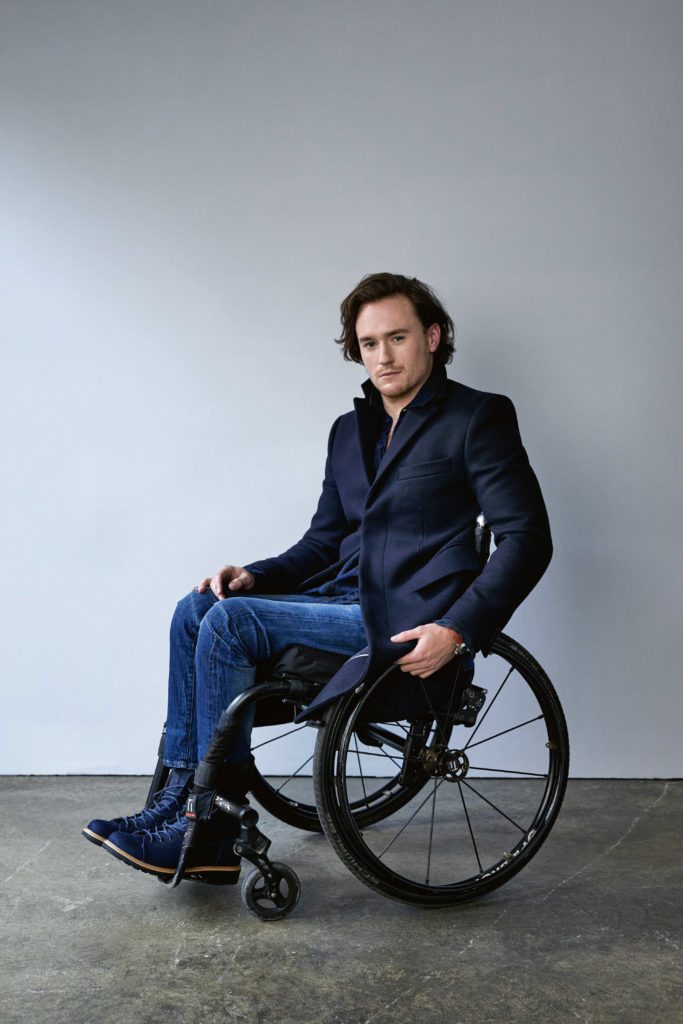 We're excited to announce the fourth episode in our live Spreading the Good Stuff series, with the remarkable Jason Clymo in conversation at Junction Moama on Thursday December 7.
At age 19, a fall during a night out with university mates caused Jason to break his back, suffer a spinal cord injury and become paralysed from the waist down.
This was a devastating blow for Jason, in his second year of medicine at Monash University, and any plans he had for his future were instantly derailed.
However, fast-forward to 2017 and surprisingly Jason's focus is not fixed on regaining the life he had prior to his accident or in search of a miracle cure for paraplegia.
Remarkably, this young man is focused on what he can do to support other people living with disability to live a full and 'inclusive' life.
Jason's number one goal is for inclusion for all and he has a strong belief that everyone deserves to feel loved and celebrated – regardless of their ability.
This personal mission has taken Jason on a journey of discovery and down the path of a modelling career, which is quickly becoming much more than a hobby.
So far this year Jason has found himself featured in a four-page photographic spread in the Herald Sun's Stellar Magazine, in a national advertising campaign for fashion label Target and featured on award-winning, nightly news show The Project.
Not to mention landing a contract with highly respected, national modelling agency WINK Models, where he has been hailed as the next 'big thing' for diversity in the modelling industry.
We featured Jason on our Spreading the Good Stuff blog in February when WINK described him as 'a guy who has turned a negative into a positive by becoming an advocate for diversity' and it's no surprise others are taking notice, both here and overseas.
Jason's star is well and truly on the rise and as the bookings and marketing officer for the Port of Echuca Discovery Centre, he is currently juggling his day job with life and modelling work, including his runway debut in October at FashionAble, an event by Queensland disability support provider Multicap.
He is also an inclusion ambassador with both internationally recognised Models of Diversity and Starting with Julius – both striving for diversity in the modelling industry. And this serendipitous chain of events has not only allowed Jason to carve out a modelling career of his own but created a greater awareness of the lack of representation of disabled people in the media and in advertising campaigns.
Altering society's perception about modelling for marketing and advertising is what motivates Jason to get out of bed in the morning, despite the daily physical challenges of life in a wheel chair.
From the early days following his accident he has chosen to focus on the positive and surround himself with people who help support him and his passionate cause.
We first met Jason at our first Spreading the Good Stuff live conversation episode with Katrina Myers in June 2016 where he explained he was drawn to the event because of our positive approach and purpose to spread the good news.
Jason believes we all make a choice every day about how we approach life and its many challenges and we can't wait to share more about how he manages to stay so focused and driven by his goals when he joins us on December 7.
Join us at Junction for a remarkable evening of illuminating conversation with Jason Clymo My Life With Wheels and book your tickets today for our final event of 2017.
Tickets are $30, strictly limited and must be purchased prior to the event day. Included in your ticket price is a complimentary glass of sparkling wine, and nibbles.
Tickets and further details available here.
We look forward to seeing you there!
Christy and Lee
xo
*Image courtesy of H Stewart for Stella Magazine