The Splendid Word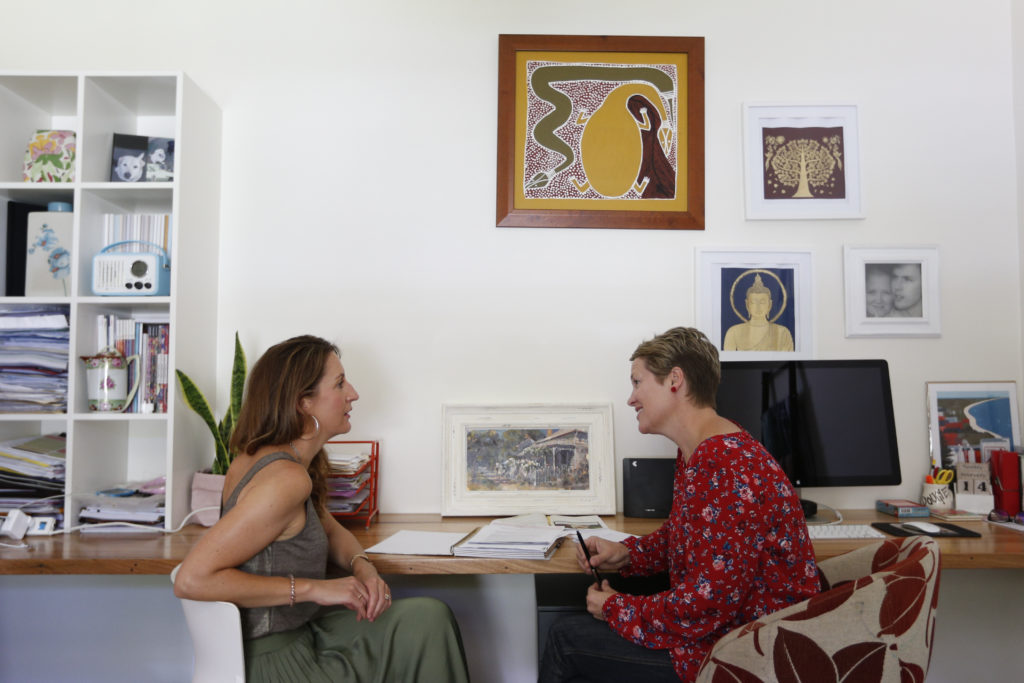 Christy O'Brien and Leonie Canham are freelance writers with journalism backgrounds in print and broadcast media. They run a boutique media and communications consultancy in northern Victoria's thriving Goulburn Murray region.
---
Christy O'Brien – Co-Founder/Creative Director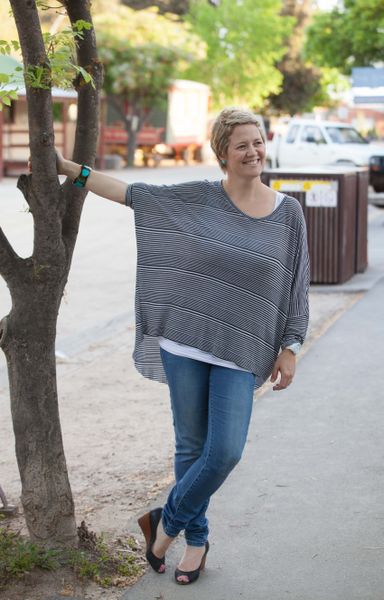 Christy is a freelance writer with more than 15 years' writing experience.
Her career began as a cadet newspaper journalist with the McPherson Media group, starting at the Riverine Herald in Echuca, progressing to sole reporter at the Southern Riverina News in Finley and culminating as relief editor at Rochester's Campaspe Valley News, before travelling overseas with partner (now husband) Troy.
Following a stint working in the fitness and veterinary industries, where she gained valuable experience in media and marketing through newsletter production, direct marketing and in-house product promotion, Christy worked for a short time with public relations and event management company, The Engine Room.
Writing and storytelling has always been a passion and after starting a family Christy began her freelance career with Shepparton based publication Homescape Magazine, where she crafted feature stories for almost three years. This was the eventual catalyst for establishing The Splendid Word (TSW).
After up-skilling with a Diploma in Editing and Proofreading, Christy continues to further her creative education through a part-time Bachelor of Arts in Creative Writing at LaTrobe University. She has also completed an internship with the LaTrobe Bendigo Media and Communications team as part of her study, writing blogs and social media content on the Bendigo Writers Festival.
Christy has a strong passion for supporting and promoting the Echuca Moama community and is a founding member of LoveEM (a blog-site dedicated to promoting all that is wonderful about Echuca Moama) and also the Echuca Moama Slow City movement.
"Storytelling has always been my passion, and creating our freelance business has allowed me to follow this passion and write about those who inspire and uplift. Creating Spreading the Good Stuff blog, podcast and live Q&A events with Leonie has been the biggest, and most rewarding, achievement in my working life."
---
Leonie Canham – Co-Founder/Creative Director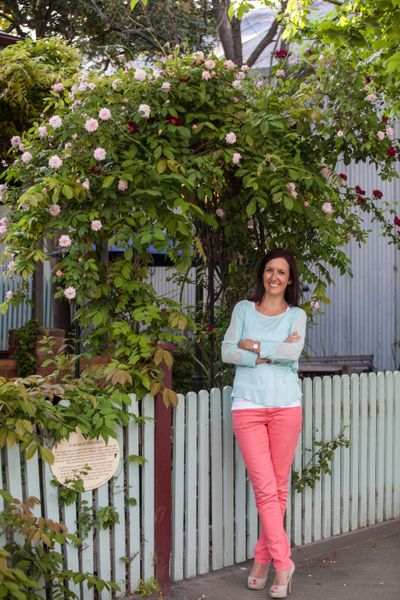 Leonie is a print and broadcast journalist with 20 years' experience working in newspapers, radio, politics and freelancing.  She has a degree in journalism and public relations and cut her teeth as a newspaper journo with Fairfax Media covering the politics, emergency services, education, business and sports rounds. She went on to specialise in court reporting, before jumping ship to broadcast media and working as a reporter and news reader at ABC radio. In later years Leonie worked as a media adviser to two State MPs specialising in speech writing, media, public relations, and marketing. On the side, and in between babies, she began establishing her freelance writing career. In 2015, she threw caution to the wind and quit her day job to focus wholly on The Splendid Word (TSW).
"One of the things I loved most about life as a newspaper and radio journo was the element of surprise – the adrenalin-pumping anticipation of not knowing what the day might bring, where the next story might lead and how it might change my life. So when parenthood and the needs of three small children born in quick succession necessitated a change in career to the more 'family-friendly' freelance writing, I feared losing that buzz. As a journo, the stories you cover stay with you forever. Some are good, but so many are horrendously bad (and sad). In the seven years since making the switch to freelance writing and PR, I've come to discover that the buzz lives here too – in this industry you never know what the universe will throw at you next. But for me there's one glaring difference – choice. In the freelance world I choose to tell the good news stories. I get to talk about the joyful stuff. These days I write about the light-workers– the miracle-minded folk out there working to change the world for the better. And it's a good fit for me. It feels right."
---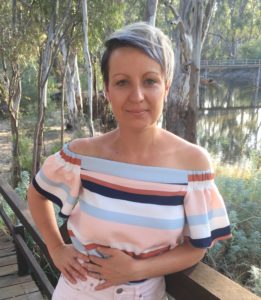 Katie Eldridge is one of our much-loved freelancers here at The Splendid Word and we're so darn happy that she's on our team!
She's big-hearted, hard-working, super smart, fuss-free and totally reliable – and just like us – she chooses to live life on the bright side and is lit up by the opportunity to spread more good in the world.
Katie is a stakeholder engagement professional, with over 12 years' experience in the media and communications field, and we call on her to help out with content writing and engagement.
Media releases, blogs articles, social media posts, web copy, interviews, feature stories – you name it, she can do it!
In 2003 she completed a Bachelor of Media and Communications, majoring in Public Relations, then kicked off her career doing the media and marketing for a small IT company in Melbourne, followed by a startup medical clinic in rural Victoria.
After a stint in the Northern Territory, working in events for the Education Department, she made the move to Echuca Moama and landed a job with the then Department of Primary Industries, as a Regional Media and Communications Advisor. She spent 10 years with the DPI gaining valuable experience in the planning, implementation and evaluation of major engagement and communication projects.
Katie has built a reputation for no nonsense communication with the ability to write clear and concise material targeted for specific audiences and specialises in the development of communication strategies, media releases, web content and events management.
She joined our Splendid Word team in November 2016 to step out of her comfort zone, reignite her inner creative soul and broaden her skill set across a variety of industries.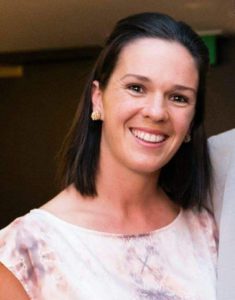 Fiona Walker joined our expanding team in October 2017 and as a long time local with 10 years' experience in the marketing game, she is a gun when it comes to social media savvy.
Fi helps to craft words for many of our social media clients, and brings a wealth of knowledge and experience in this space.
After completing school locally at St Joseph's College, Fi went on to study a Business and Marketing Diploma before a stint in real estate, followed by an extended road trip with her muso beau (now husband) Benny Walker up the east coast of Australia to settle in Cairns for a time.
Fiona's marketing experience is extensive, including time on the Honda Australia head office marketing team, where she relished the opportunity to learn from the best within such a large company.
Over the journey she has also worked in sales within the real estate industry both in Melbourne and Echuca, and has been employed as the Marketing and Events Manager at Echuca's Paramount Cinema for the past five years.
Fi loves the challenge of the ever-changing world of social media and believes it has many positives and untapped benefits, which makes it a fantastic marketing and communications tool.
As a positive, bubbly and super smiley human being, Fi is invaluable to our team. She is well known for her infectious personality, 'can do' attitude and is very finger on the pulse when it comes to social media.
Fi is undoubtedly a connector of people and if you want something done, she is well and truly your girl.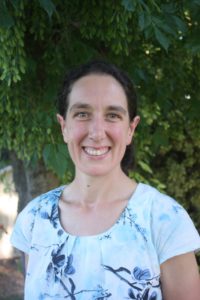 Kendra Whyte joined our team in 2015 to assist with proofreading and editing, which makes up a significant chunk of our workload, and has also assisted in training around writing and language.
Kendra, who hails from Canada, is a qualified teacher and offers tutoring services for high school students studying English, English as an Additional Language, French and History.
She also works with university students seeking help with their writing skills and offers proofreading or editing on essays, and one-on-one tutoring.
Kendra also has a wonderful rapport with mature-age students preparing for general aptitude tests and police exams, or those pursuing TAFE courses.
With a strong background in languages, and many years of travelling and studying overseas with husband and local Echucaite David, Kendra now also offers small-group French language classes for adults.
Like all of our Splendid Word crew, Kendra juggles her professional life with motherhood  and does an amazing job of managing her tutoring commitments, private classes and editing projects for TSW.
Kendra's qualifications include a BA (Hons), MA, B.Ed, TESL, Diplôme des Études Françaises (3ième degré) and she is VIT and NSWIT registered.
She is passionate about written and oral expression and many of the subjects she teaches are linked by this common thread.
During any given week here at TSW Kendra will turn her editing and proofreading skills to documents such as business newsletters, blogs, feature stories, annual reports and award submissions.
We are extremely grateful for the expertise Kendra brings to our team. We also love the grace and calmness she applies to her work, even when there's a deadline looming!